Learning Center
5 Common Mistakes First-Time Home Investors Make – And How You Can Avoid Them
Monday, March 27, 2017
In any market, successfully navigating through the complicated world of real estate investing can be a daunting task for first-time investors. Although purchasing an investment home is an excellent way to add value to your portfolio, it's crucial to avoid the five most common mistakes first-time home investors make before signing on the dotted line. Don't commit to a property and risk losing money until you ask yourself:
Am I ready to be a landlord?

If you think being a landlord simply involves buying a property, collecting rent, and banking your monthly profits, think again. As seasoned landlords know, dealing with tenants often requires flexibility and a willingness to communicate at inconvenient times. You should also be prepared for worst-case scenarios like emergencies, police interactions, and missed rent payments.

Do I have enough cash for the investment?

Make sure you have a good credit rating, plenty of money for an appropriate down payment, and the means to pay the mortgage in the event of unforeseen circumstances. Since mortgage insurance won't cover investment properties, you need at least 20% down to secure traditional financing.

Where should I buy my investment home?

Before you commit to a property, do your homework. Aside from the location and rental rate for the area, research the quality of the neighborhood and its school system, property taxes, and crime rates. Other important factors to investigate include the job market, available amenities (e.g. nearby parks, gyms, malls, movie theaters, etc.) and the number of listings and vacancies.

Have I prepared for the unexpected?

Depending on the location and type of property, you may get hit with unexpected costs. For example, if the home is part of an HOA (Home Owners Association) in an area prone to natural disasters, you could be charged an assessment for roof repairs in the aftermath of a hurricane. A good rule-of-thumb for cash flow is to take the average rent for the neighborhood and subtract your monthly mortgage payment, property taxes (divide by 12 months), and insurance costs (divide by 12 months). From there, add a generous allowance.

Have I done my homework to make sure the property is worth investing in?

Generally, the best investment property for a beginner is a residential, single-family dwelling or a condominium. Condos tend to be low-maintenance since the condo association typically handles external repairs. On the flip side, they usually come with lower rental rates. Single family homes attract longer-term tenants and higher rentals but require more maintenance. Either way, be sure to obtain accurate information about the length and scope of any repairs needed to make your investment home an attractive, comfortable place to live.
Don't let your investment home become a money pit. Now that you know the 5 most common mistakes first-time home investors make and how to avoid them, you're on your way to becoming a successful rookie investor and landlord.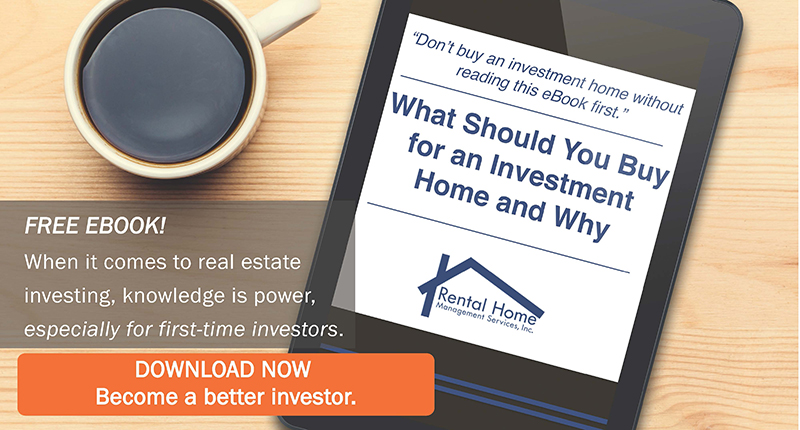 read more
Are Rental Property Management Companies Overrated?
Monday, March 20, 2017
As an experienced investor, you already know that renting investment properties to tenants offers a sizable, long-term income stream for those willing and able to take on the risk and responsibilities. After all, being a good landlord requires patience, hard work, flexibility, excellent customer service skills, and the acknowledgment that whatever can go wrong just might – at the worst possible time.
In their eagerness to save as much money as possible, many people choose to manage their rental properties themselves, whether they have the time or experience to devote themselves to what amounts to a full-time job or not. However, they often spend way more money going it alone than they would if they'd hired a professional company to manage their property for them.
Does this sound like you?
If the responsibilities of property management are eating into your free time and taking a hit on your wallet, it may be time to consider hiring a rental property management company.
Are rental property management companies overrated?
First, consider what a good property management company does for its clients:
Screens credit histories and backgrounds of applicants
Draws up leases and processes rent payments
Maintains tax and legal records
Deals with inevitable maintenance issues and tenant complaints
Second, ask yourself:
Do I have the time and expertise to manage my own property?
Am I comfortable with basic handyman tasks or do I know a reputable handyman I can hire when necessary?
Do I know a reliable plumber and electrician who offer same-day service?
Do I want to be on-call 24/7 to cope with the issues that will arise on a regular basis?
Am I comfortable talking to tenants about late rent payments or complaints from neighbors?
If you've answered no to most of these questions, you may want to weigh the immeasurable value a property management company offers against the monetary costs involved. A quality property management firm will:
Deal with Tenants – this includes advertising open units; interviewing and screening potential renters; drawing up leases; managing move-ins and move-outs; handling complaints; collecting rent; dealing with late rent payments; and, if necessary, handling evictions. A good property management firm understands the legal aspects of the landlord/tenant relationship – most importantly, the rights of each party and how to proceed legally in the case of a serious problem.
Manage Paperwork – a quality property management firm relieves you from the burden of finding and screening tenants; checking credit reports; conducting background checks; drawing up lease agreements; and billing and accounting for monthly rent.
Execute Repairs and Maintenance – aside from repairs and maintenance for the building itself, you'll most likely have to pay to keep the land surrounding your property attractive. This effort may involve planting and caring for flowers and shrubs; mowing the lawn; and paving driveways and pathways – among other tasks. You can authorize your property management company to handle repairs and maintenance under a certain dollar amount at its discretion, with the agreement that they'll seek your authorization for costlier repairs.
What can you expect to pay for the peace of mind a rental property management company gives you?
Depending upon the geographic location of your property within the country and the firm itself, prices will vary, but you can expect to pay anywhere from 4% to 12% of the monthly rental rate. Only you can decide if your free time is worth the cost of delegating the important responsibilities of managing an investment property to a professional.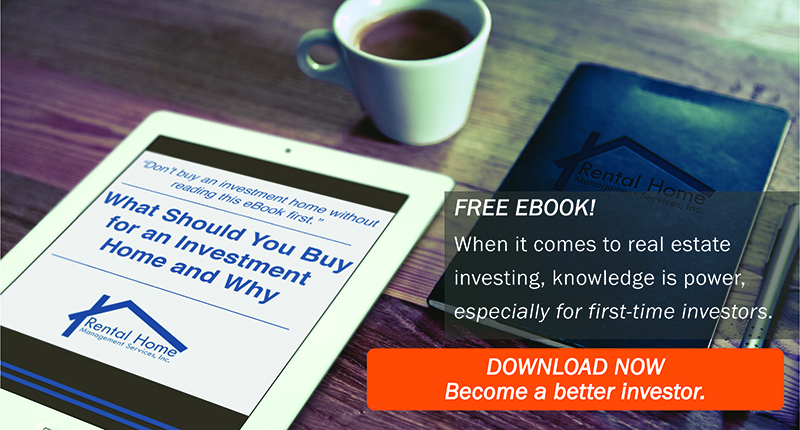 read more